February 1, 2020 0 Comments Best Beaches in The World
The Best Beach Clubs in the South of France: As Seen on Instagram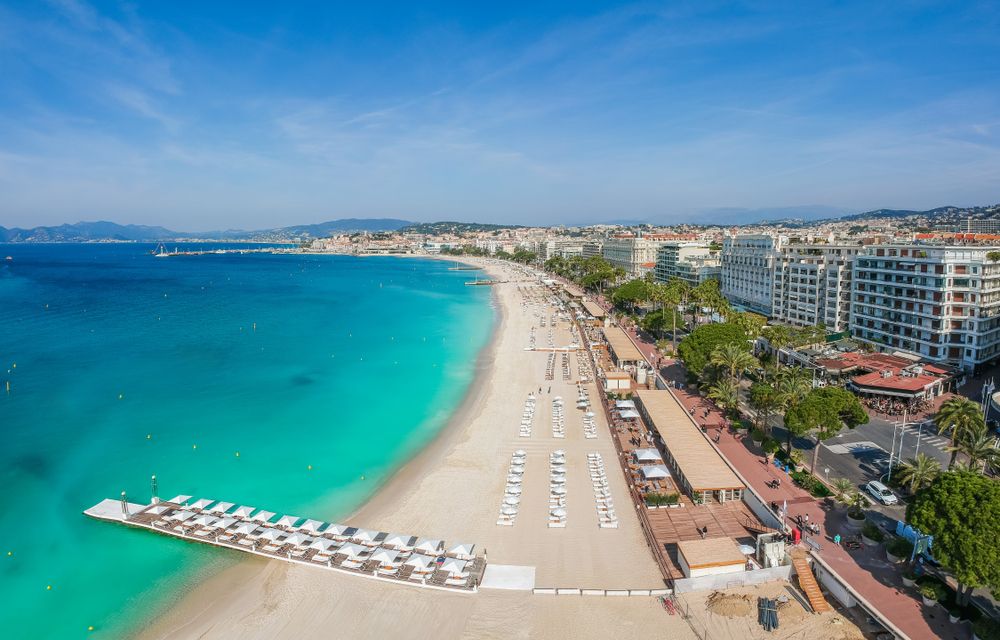 Dreaming of sun-soaked golden sands, elegant sunbeds, jeroboams of chilled rosé and endless opportunities for Insta-worthy photoshoots? There's no place like the French Riviera, where postcard-perfect looks meet unbridled chic. Those craving the best beach clubs in the South of France are in luck, with our exclusive guide presenting five of the most beautiful spots at which to see and be seen. With A-Listers constantly dropping in from their yachts, you might even get a chance to capture that all-important celeb selfie…
Discover the best beach clubs in the South of France
Nikki Beach Monte-Carlo
Head to the rooftop of the world-renowned Fairmont Hotel to discover Nikki Beach Monte-Carlo, a hedonistic paradise favoured by the world's elite. Whether you're passing through Monaco on a yacht charter or spending the summer in this glamorous Principality, you won't want to miss it.
With a relaxed, boho vibe and an exquisite menu, featuring everything from fresh sushi to slow-roasted chicken, spend a day here lounging under the sun, enjoying the panoramic views over the city and out to the turquoise sea. As the sun sets, the beat gets louder while mixologists set to work creating some seriously mouth-watering cocktails.
Paloma Beach, Cap Ferrat
This family-run establishment is one of the best beach clubs in the South of France for experiencing old-school French Riviera charm. Nestled on a small cove in Cap Ferrat, here you'll find crystal-clear waters, gentle cicadas, exquisite seafood and ultra-friendly service, not to mention the occasional high-profile celebrity or politician who drops by.
Sample a fresh Burrata, sip on a glass of locally-produced wine or simply lie back and take in the stunning scenery, which ranges from snow-capped mountains to turquoise seas. This joint has been drawing people to Cap Ferrat since 1948, and is just as alluring today.
Bagatelle Beach St Tropez
St Tropez is the latest place to be blessed by Bagatelle Beach, a chain of luxury beach clubs already beloved in the US, Brazil, and St Barths. The atmosphere here is electric from morning to night, while sensational dishes from Executive Chef Nicolas Cantrel span from a whole truffled roasted chicken to yellowfin tuna tartare.
Bagatelle's elegant white design also provides the ultimate background for a chic photo shoot, whether you're lounging on your daybed, spraying a magnum of Champagne, or dancing to sets by internationally-acclaimed DJs.
Club 55 St Tropez
There is nowhere quite like Club 55 – undeniably the best beach club in the South of France for celebrity spotting. Truly authentic, its relaxed philosophy can be summed up in one sentence – "here the customer is not the king … because he is a friend." Founded in 1955, when the cast and crew of And God Created Women, featuring the legendary Brigitte Bardot, needed somewhere to dine during filming, it has been iconic ever since, frequented by everyone from Leonardo DiCaprio to Samuel L Jackson.
Don't expect luxurious furnishings or high-society graces – rustic charm and simplicity is what makes this beach club so special.
Plage Keller, Cap d'Antibes
Offering stunning white sands, azure waters, and incredible views of the nearby Alpes, Plage Keller is one of the best beach clubs in the South of France for sheer beauty. The beach it sits on, Plage Garoupe, was where American socialite couple the Murphys decided to launch the French Riviera as a holiday destination in the 1920s, inviting Hemingway, Fitzgerald, and Picasso to come and be inspired by the scenery.
Enjoy peace and quiet sunbathing on the jetty, or tuck into delicious shellfish dishes, requesting a recommendation for wine from one of the knowledgeable team. Feel a part of Cote d'Azur history at this highly-Instagrammable beach club.
---